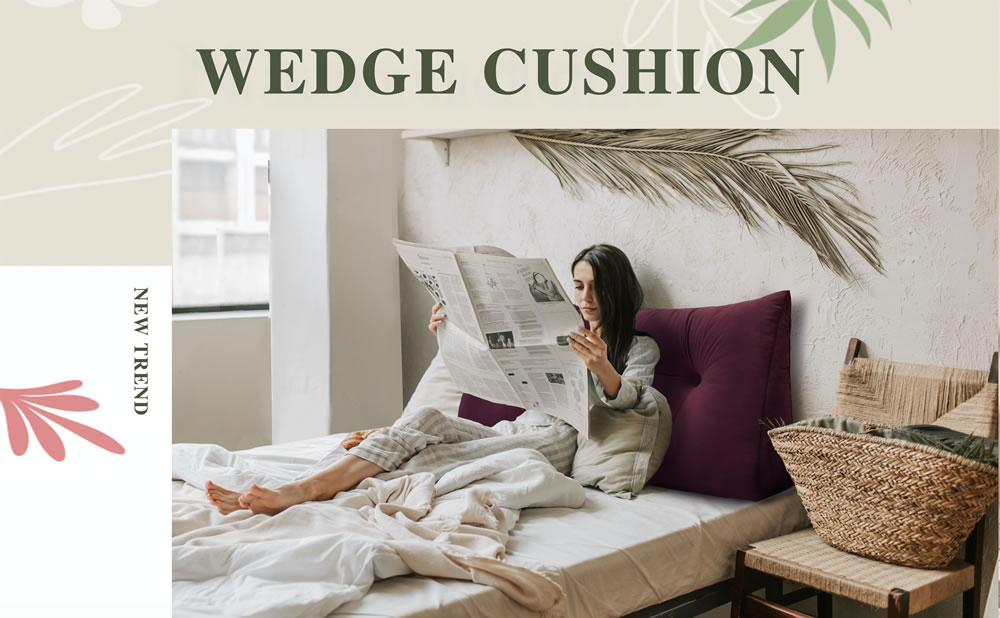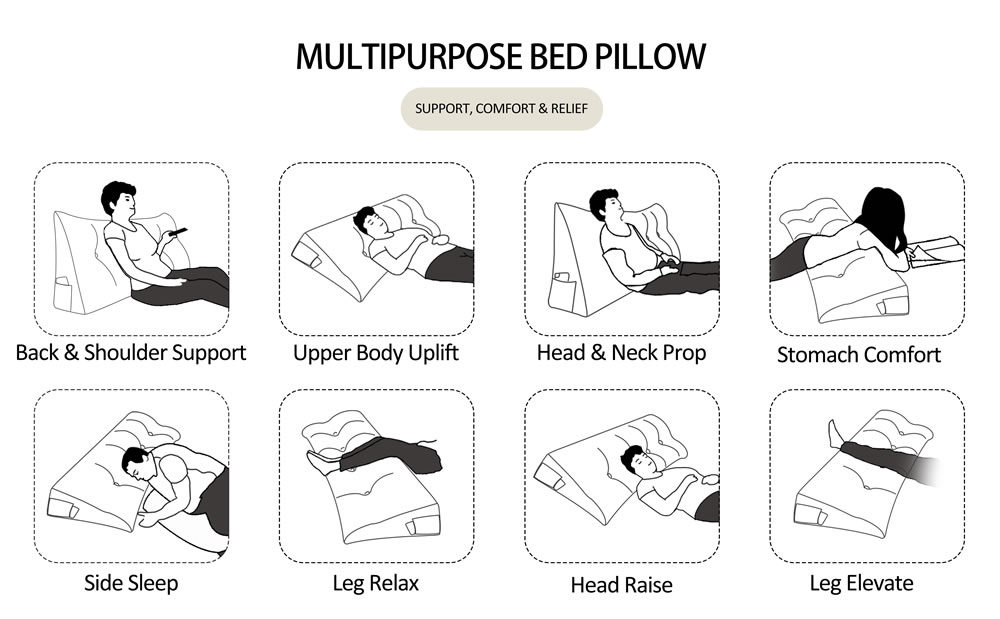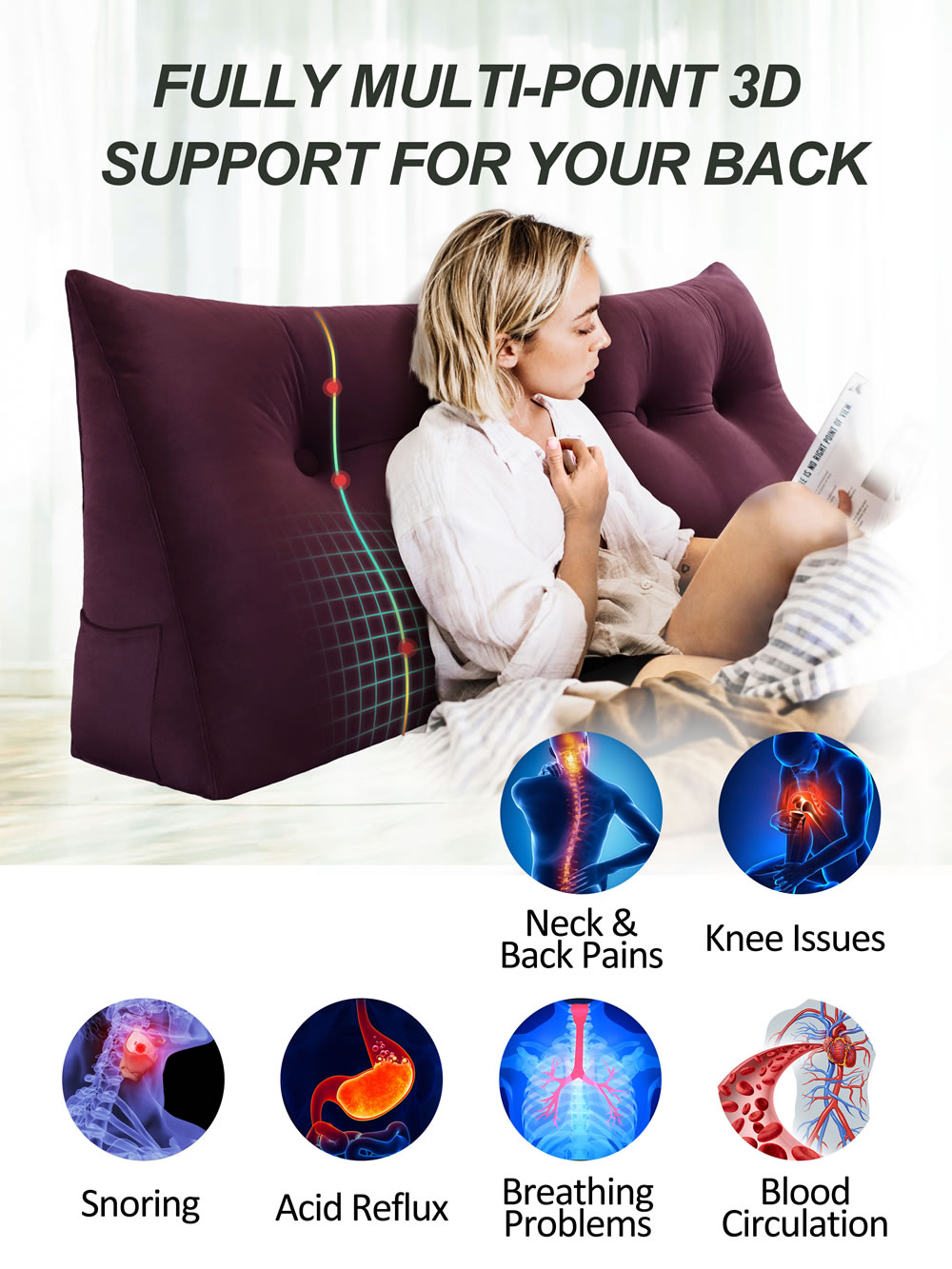 Lumbar Support cushion
Multi-purpose wedge pillow
Ordinary square throw pillows are easy to fall off and don't fit our back very well. There's always the back pain after sitting up with it for a long time. Our bolster bedrest cushion just solves this problem. This backrest Headboard cushion is ergonomically designed and can help to release orthopedic pains. The bolster backrest pillow softly props up our shoulders, back, waist for torso uplift and body lifting, so you can always sit in the best upright position when reading in bed or on sofa.
Shoulder, back or lumbar support, and even neck support / cervical support
Maintain the best sitting up position
Relieve back pain and soreness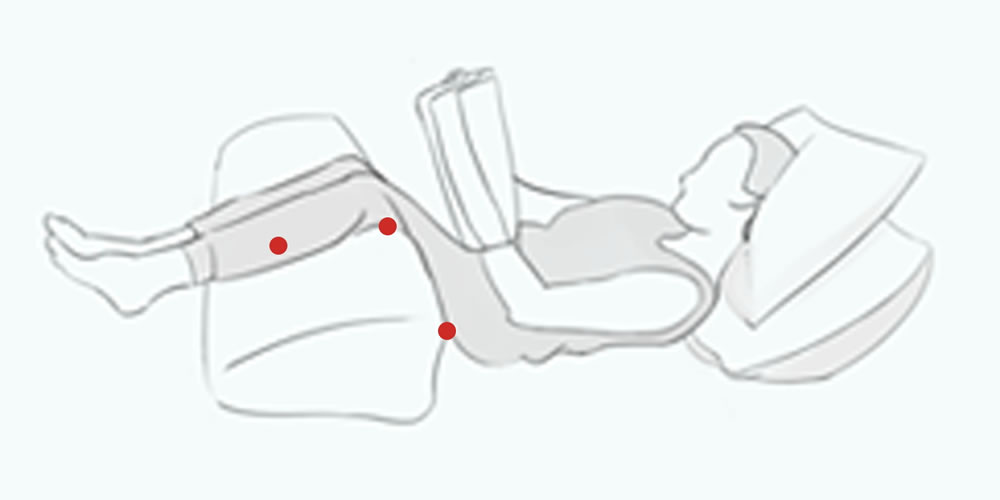 Reclined Sleeping or Lying Down Positioning and Leg Support Elevation Functions
Everyone has different neck or back posture preferences, e.g. side sleeper, when falling asleep. Our multi-function bed wedge reading pillows can provide an angle of 30 ° or 60 ° to support the gradually inclined slope and release pressure on the head.
Leaning the pillow under your leg can help improve blood circulation and get you a good night sleep.
Improve blood circulation
Give you a good quality sleep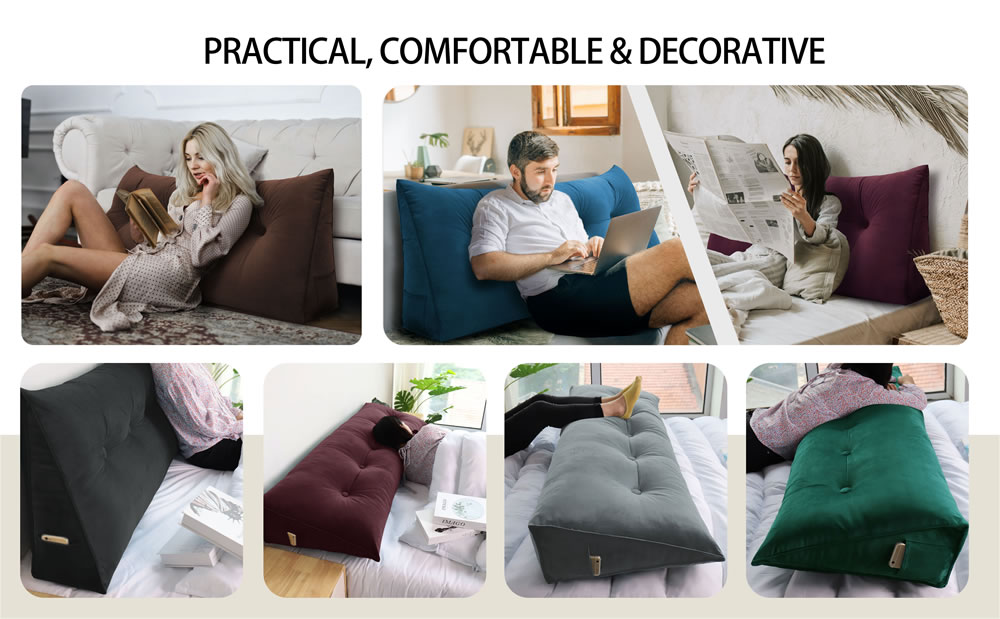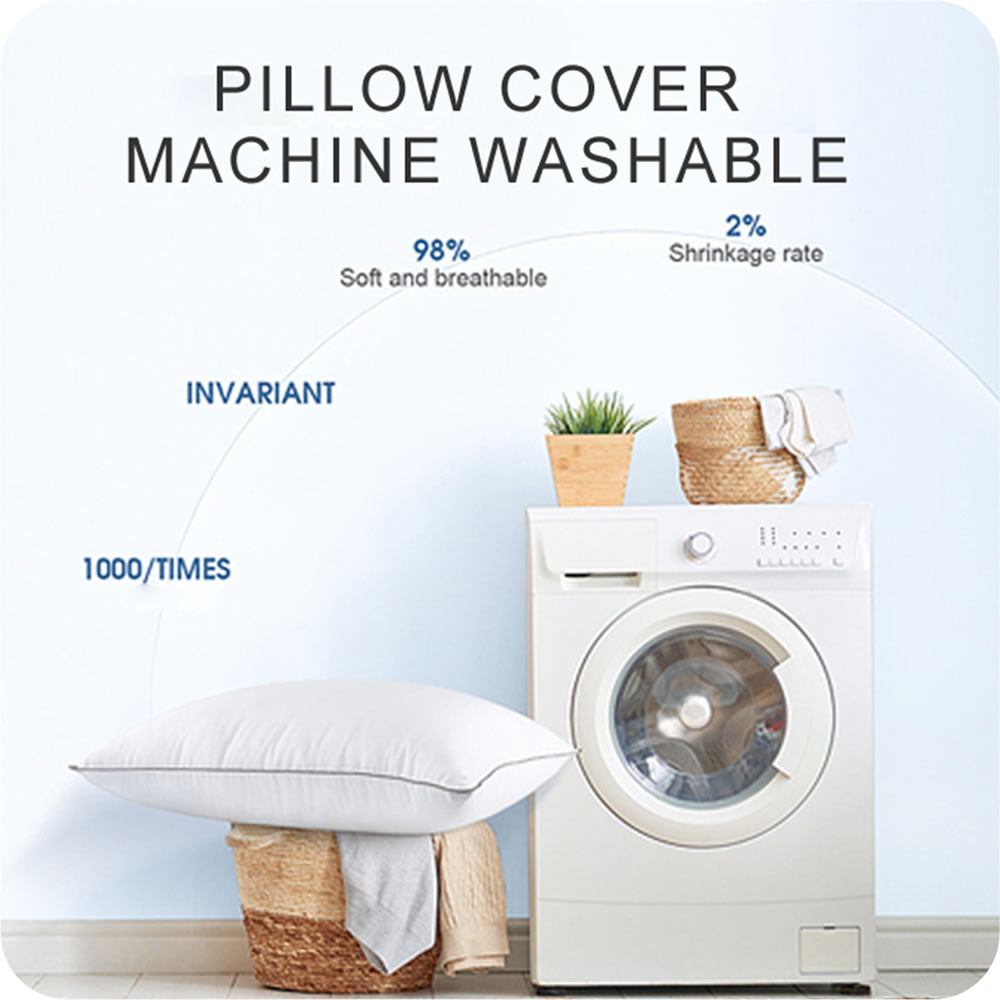 Removable Pillow Cover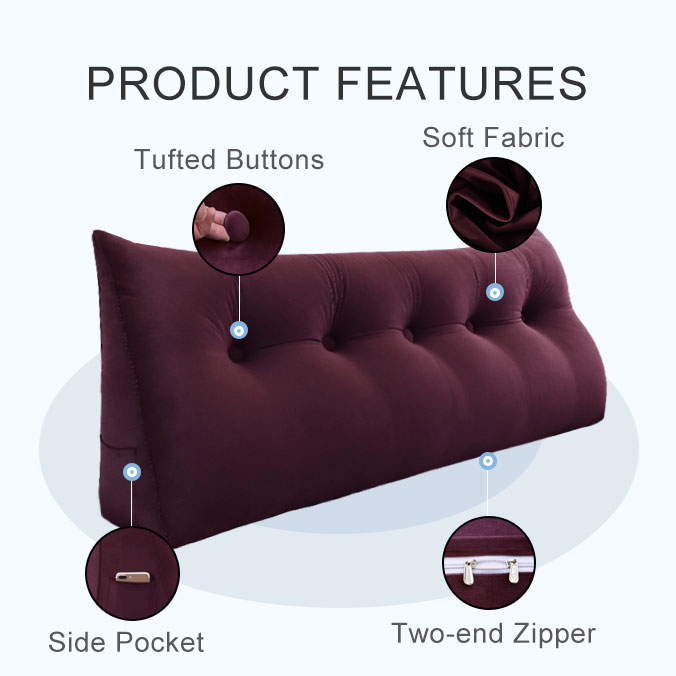 Excellent Tufted Buttons Design and Side Pockets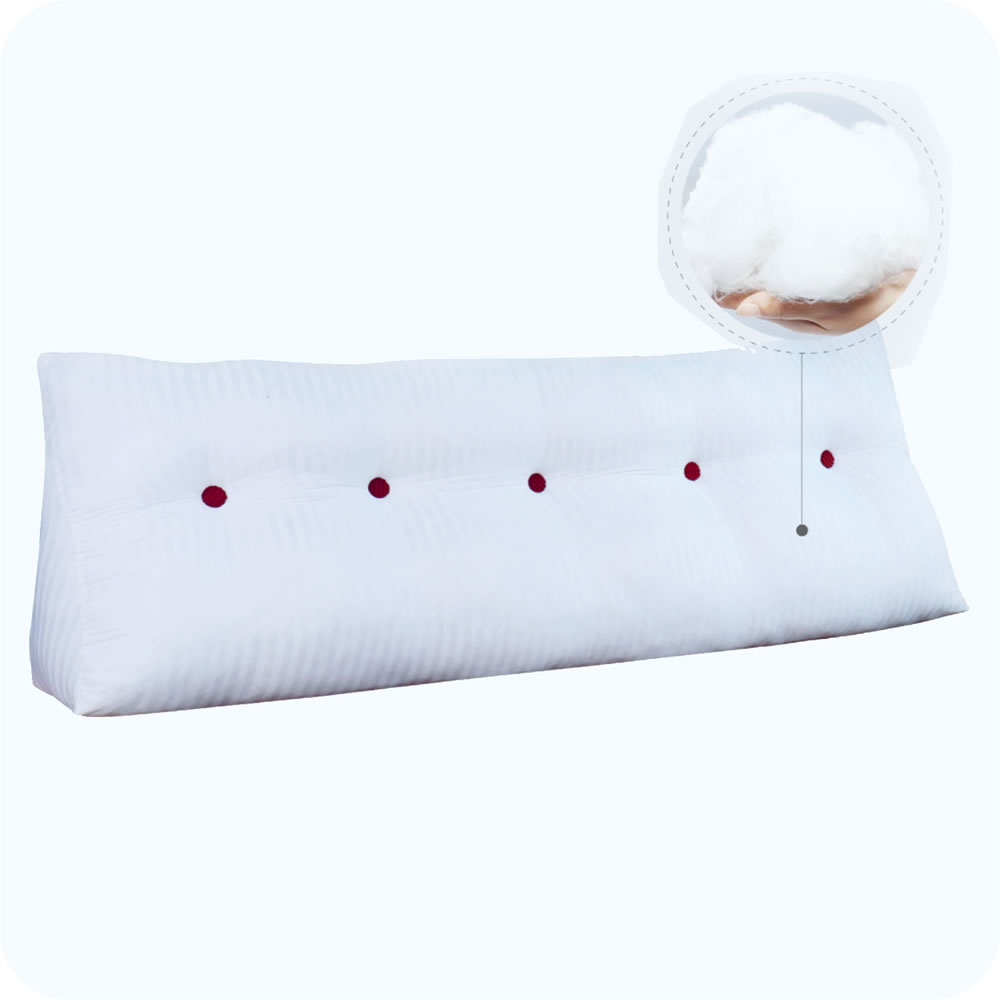 High Resilience Polyester Cotton