DECORATIVE FEATURES AND QUALIFIED FABRIC
Besides the ergonomic design, we also concerned a lot on the decorative purposes. The distinguishing wedge bolster shape shall bring you a completely new look to your bed and the button held areas add more beautiful and soft views to the plain triangle look. Both pillow cover and pillow insert are made with high quality fabrics and are extremely durable for long term use. For cleaning purpose, you can firstly open the zipper and then unfasten the buttons from the button holes on the pillow cover for machine washing.
Comfy Fabric
Unique Decor Shape
Detachable Cover
Side Pocket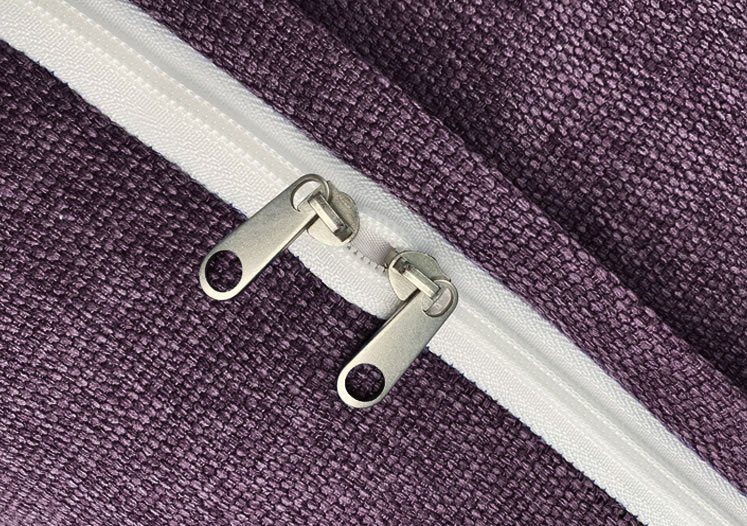 Two-end Zipper
SUITABLE FOR VARIOUS BED TYPES
The wedge can be used for standard bed, daybed, platform bed, wood or steal framed headboard bed, bunk bed, dorm bed, murphy bed, etc. It can also be used as a soft headboard against the wall on the floor where you want to sit up and have a reclined lounging posture.
Platform bed
Steal frame bed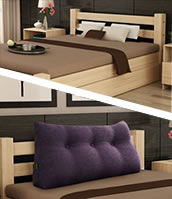 Wood frame bed
Wood bed
Daybed
MULTI-PURPOSE OF USES
Support our back, lumbar & shoulders and relax with this extra long over-sized fiber filled bed rest bolster wedge pillow when sitting up in bed or on the floor for reading book, watching TV, surfing laptop, playing video games, breastfeeding and resting after surgery. Prop up neck and head with comfort when lying back down in a reclined position. Elevate legs or other parts of body and provide proper upright position. Function as a removable headboard against wall or make up an upholstered headboard. Transition daybed to sofa. Alleviate discomfort associated with acid re-flux, GERD, heartburn as well as back pains. Can be used by many persons at the same time. Video game players can find more leisure with it by reducing back tiring. Much softer and more comfortable than memory foam wedge but still sturdy. Special holiday gift pillow for teens, adults and for many occasions.
Relaxing
Reading
Watch TV
Surf a laptop
Play video games

Breastfeed
Rest after surgery
Acid Reflux
Leg Uplift
Lie on stomach
Lie down

Multiple people
SIZE OPTIONS
Our wedge pillow has many different sizes which can fit all standard twin bed, full bed, queen bed, CA king bed and king bed. You may see how the length, width and depth of each pillow are measured below.
COLOR OPTIONS
There are many colors that can be selected to adjust your environment needs. You can also purchase extra different color pillow covers along your pillow purchase for replacing purpose.